New Features in InfoMinder 2.0 Beta
1.
Export Minders

Minders can be exported to various formats such as XBEL, CSV and OPML.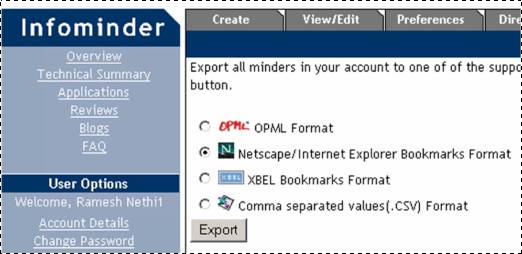 2.
Import Minders

Now, minders can be imported from XBEL, OPML and CSV (Comma separated values) formats in addition to the standard Netscape and Internet Explorer bookmarks. This is particularly useful as several RSS feeds and weblog directories are available in OPML format.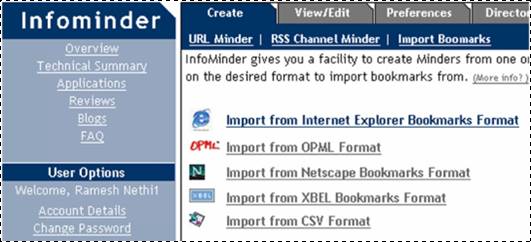 3.
Weblogs support

This allows an InfoMinder user to create a blog in any of his favorite blogs. The main goal of this feature is to provide you the ability to distribute your findings from InfoMinder alerts to your colleagues.

You are not restricted to using it with changed pages alone. Once you register your blog in InfoMinder, you will be able to do it with any page you are browsing. To do this, you need the latest copy of the browser Add-in.

Register Blogs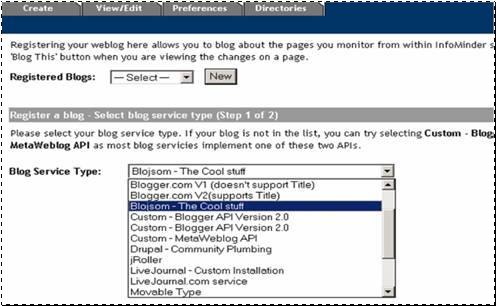 Add new posts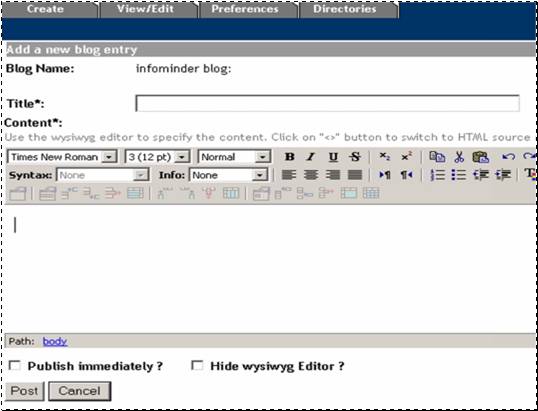 Manage entries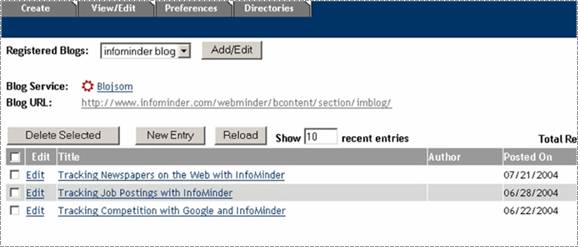 Blog This
When you are viewing the changes to a particular page, you can click on Blog This button to blog about the changes right away
Select some text/html in the highlighted page and click on Blog This button
You would see new blog entry form with the selection filled in automatically.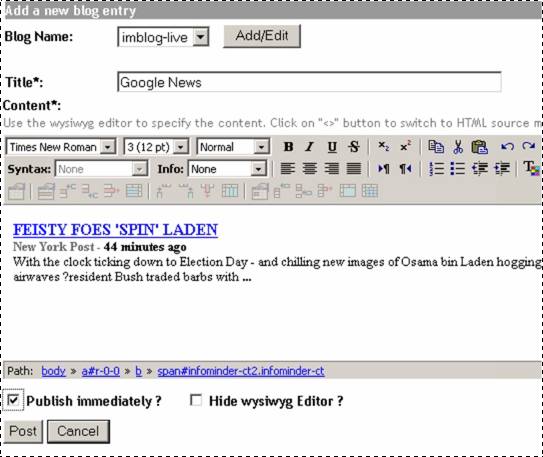 4.
Syndication/Feeds

InfoMinder 2.0 enables you to access minder changes as an RSS/Atom Feed. You can do the following with syndication support:

o Use your favorite RSS aggregator

o Keep history of changes

o Syndicate and publish on intranet sites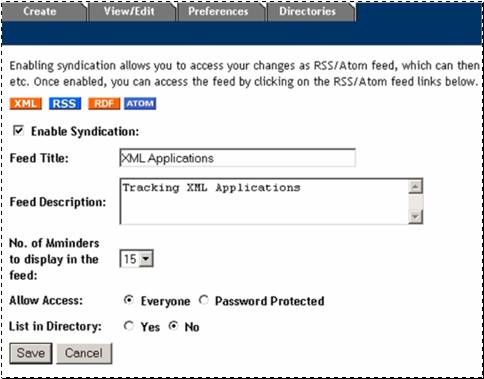 The feed links, if enabled, are also available in when you are viewing the highlighted page
5.
Navigating Highlighted Pages

You can navigate through all of your minder changes by using the navigation buttons in view changed page screen.

6.
New Minder filtering options

a) Option to filter out some date and copyright related changes

b) Option to specify advanced keyword filter using Boolean conditions, phrases and wildcard matching.

7.
IE Assistant for InfoMinder updates

In addition to Mind This Page and Mind Selected Link options, now you can use IE assistant to blog.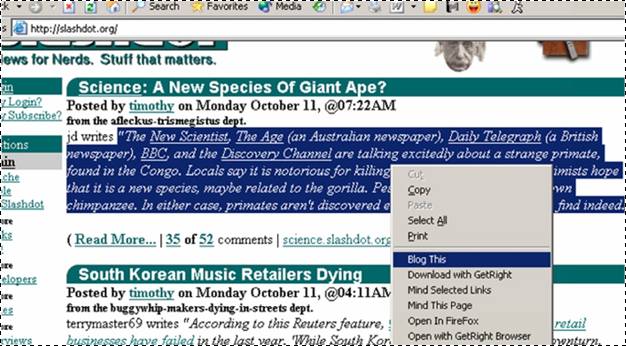 8.
Rename Categories across all minders in one click

You can rename a minder category and apply to all minders in one click.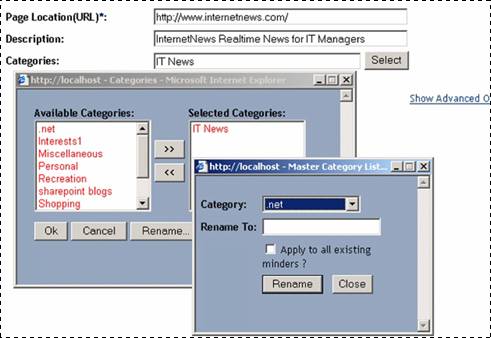 9.
Preference updates

o Buttons for Blog and Syndication settings

o Option to apply minder defaults to all existing minders